Owned Art vol.08
Shingo Minamida
Illustrator・Painter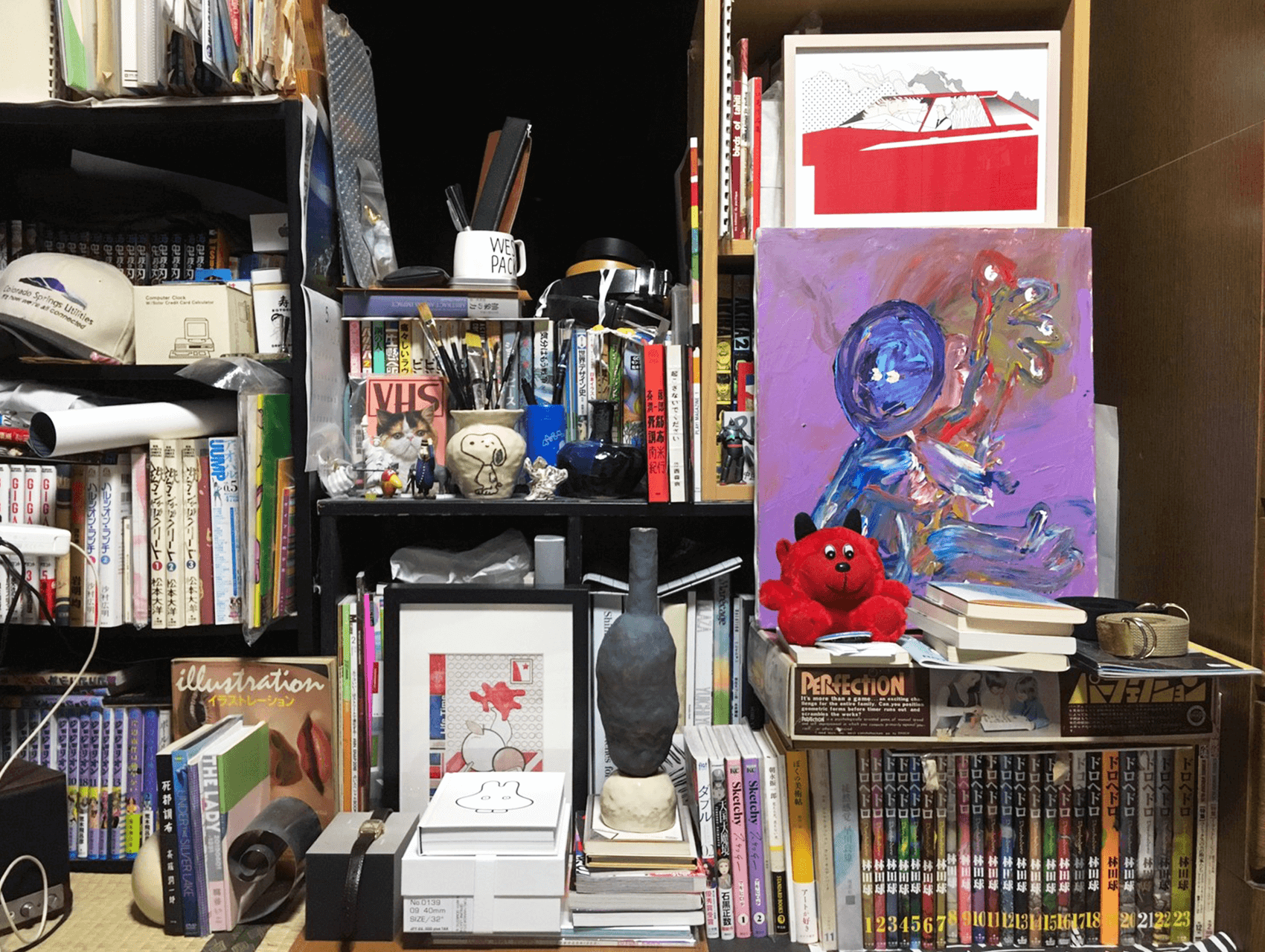 Is it the best for work to become my possession? Can I love that work more than others?
When did you first start thinking of "owning" a piece of art?
I don't remember exactly when I started thinking about "want-to-own" a piece of art, but since I was attending an art prep school, I used to go to autograph event of an illustrator I liked at the time, so if I could have bought his painting at the time, I might have wanted it. In fact, it was in my freshman year at college (I think) that I got a piece I wanted to own. It was a graduation work by a senior, and when I told him I wanted to buy his work, he thankfully gave it to me.
The first work I bought was a flowerpot of a skull by Kazumichi Maruoka and the place where I bought it was Pulp.  I was attracted to Mr. Maruoka's work because I was interested in bone structure in the first place, but I think skulls are cool in general. What is it about skulls that attracts me? That's how I wanted to possess Maruoka's works, and right when I was thinking about it, I remember he had an exhibition at Pulp.
What made you want to purchase a piece of art?
The deciding factor varies from piece to piece, but I don't think I can buy one half-heartedly. I ponder things like if it's the right thing for a piece to be mine (there's no right or wrong but) and so on, and I buy those that I still want. 
To be more specific, it may have something to do with the fact that I paint, but in most cases, except for multiples and editioned works, the artworks are basically one-of-a-kind (though strictly speaking, each editioned work is the only one that exists). Is it the best for the work to come into my possession whereas someone else could potentially own it? Or can I love that work more than others would? —I might be exaggerating too much, but I have thoughts like that. 
I would like to choose not only artworks, but also clothes and interiors in that sense, but again, they may be a little different, and I don't think the same idea goes to all.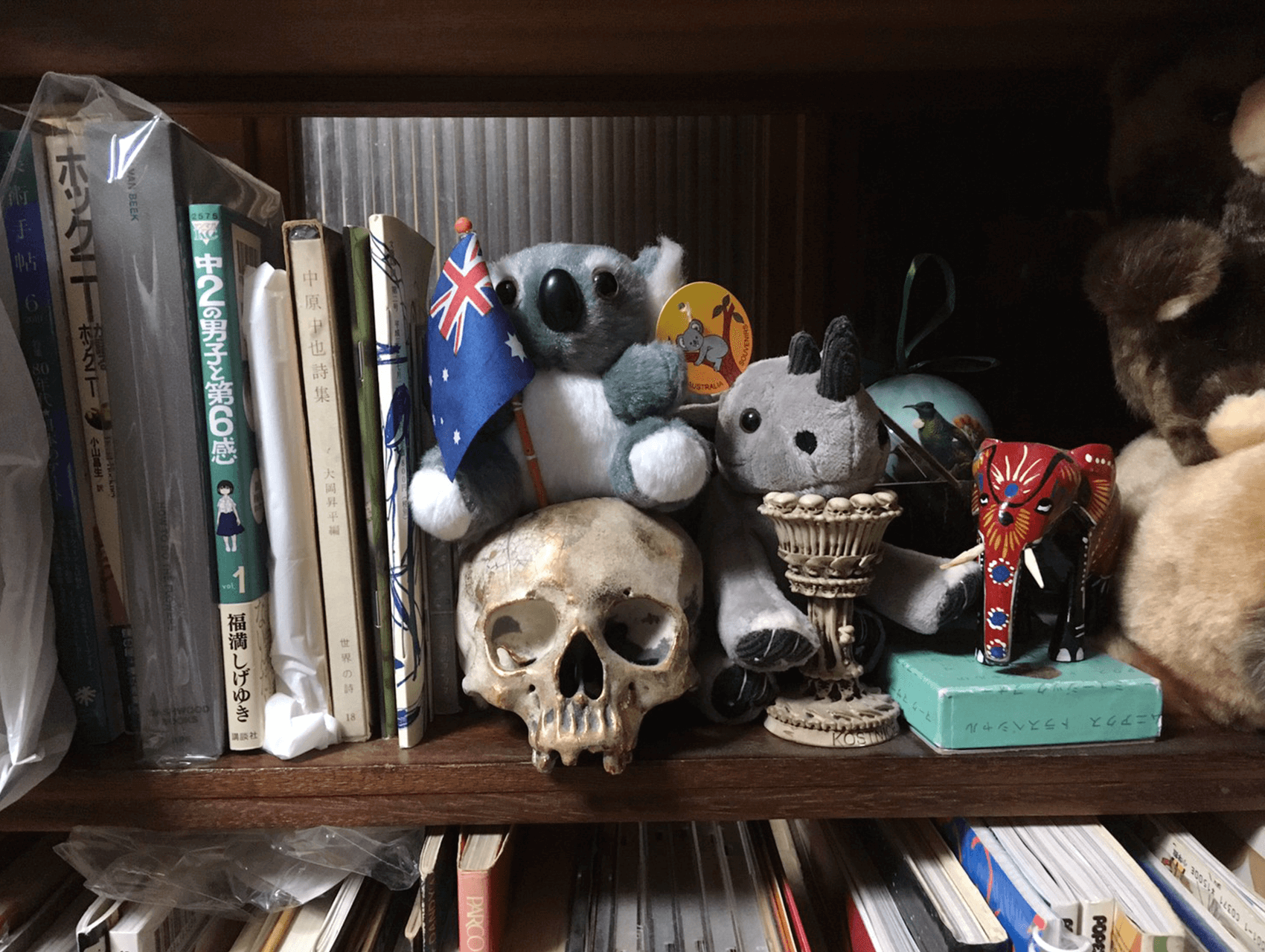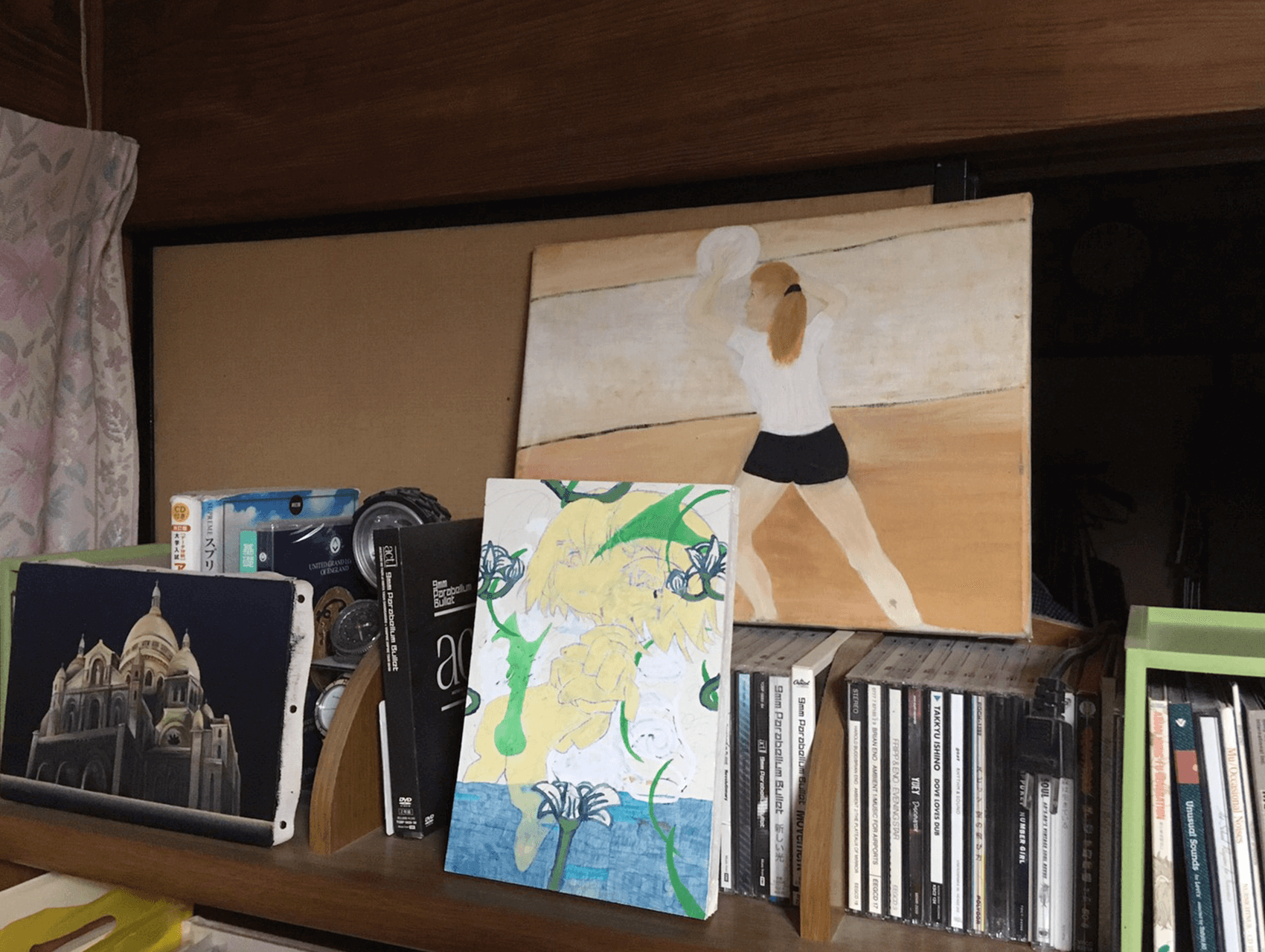 How do you enjoy the art you own?
My current room at my parents' house has no walls, so I hang them on a bookshelf. From the time I first started to buy artworks, I wanted to keep them rather than display them, so I kept most of them undisplayed. But when I changed my room layouts, I had a little more space for display, so I started putting up some. I couldn't photograph many of them this time, but I do love them all.
Do you think there's a difference between seeing an exhibition or art in real life and online?
I haven't been able to see many online exhibitions yet, but I'd like to see ones that express something unique to online. I think considering them as something you would purchase online is difficult as there are many factors that are difficult to understand without seeing the art for yourself, such as texture, size, and the impression they give you when you are confronted with them.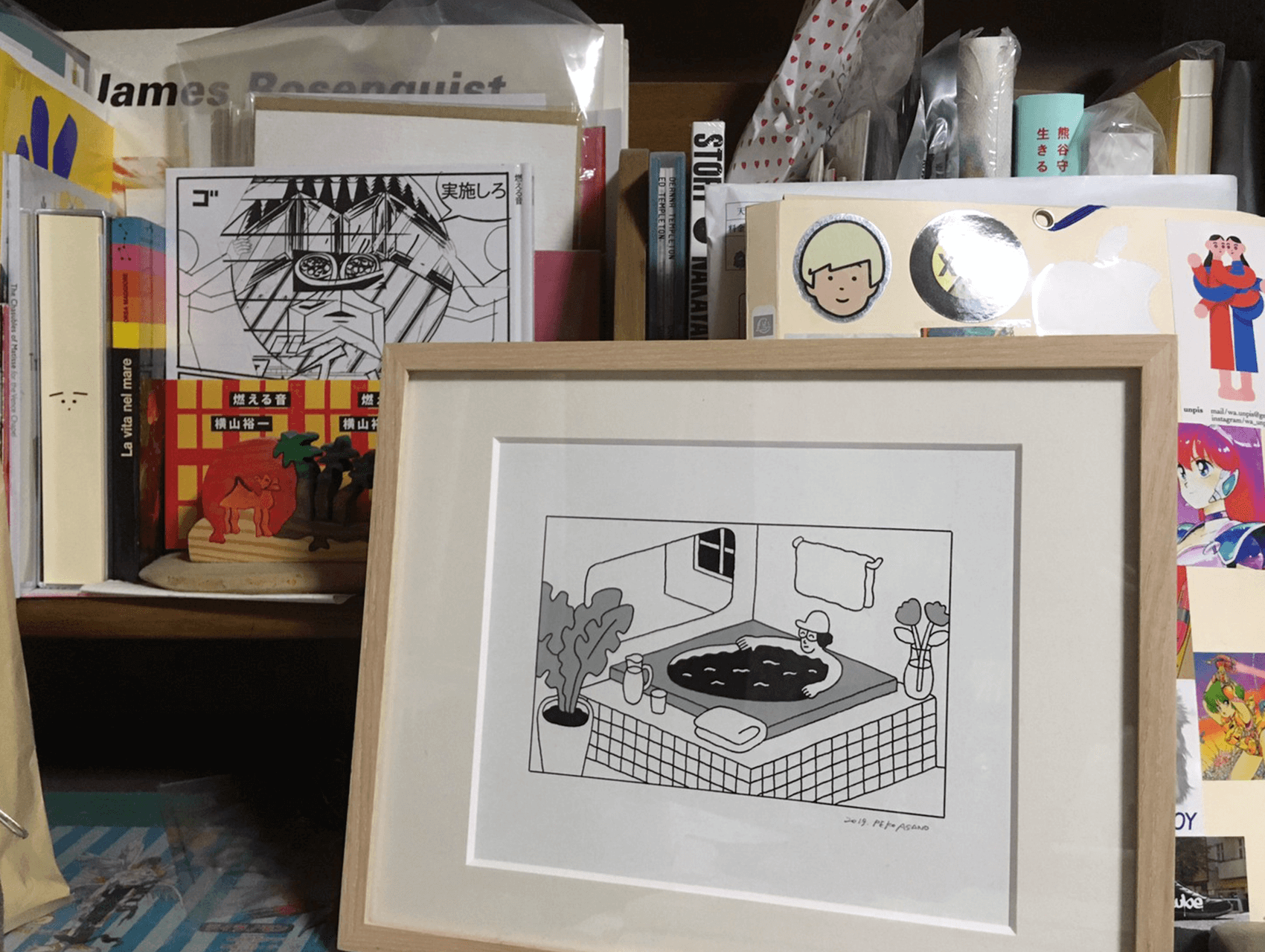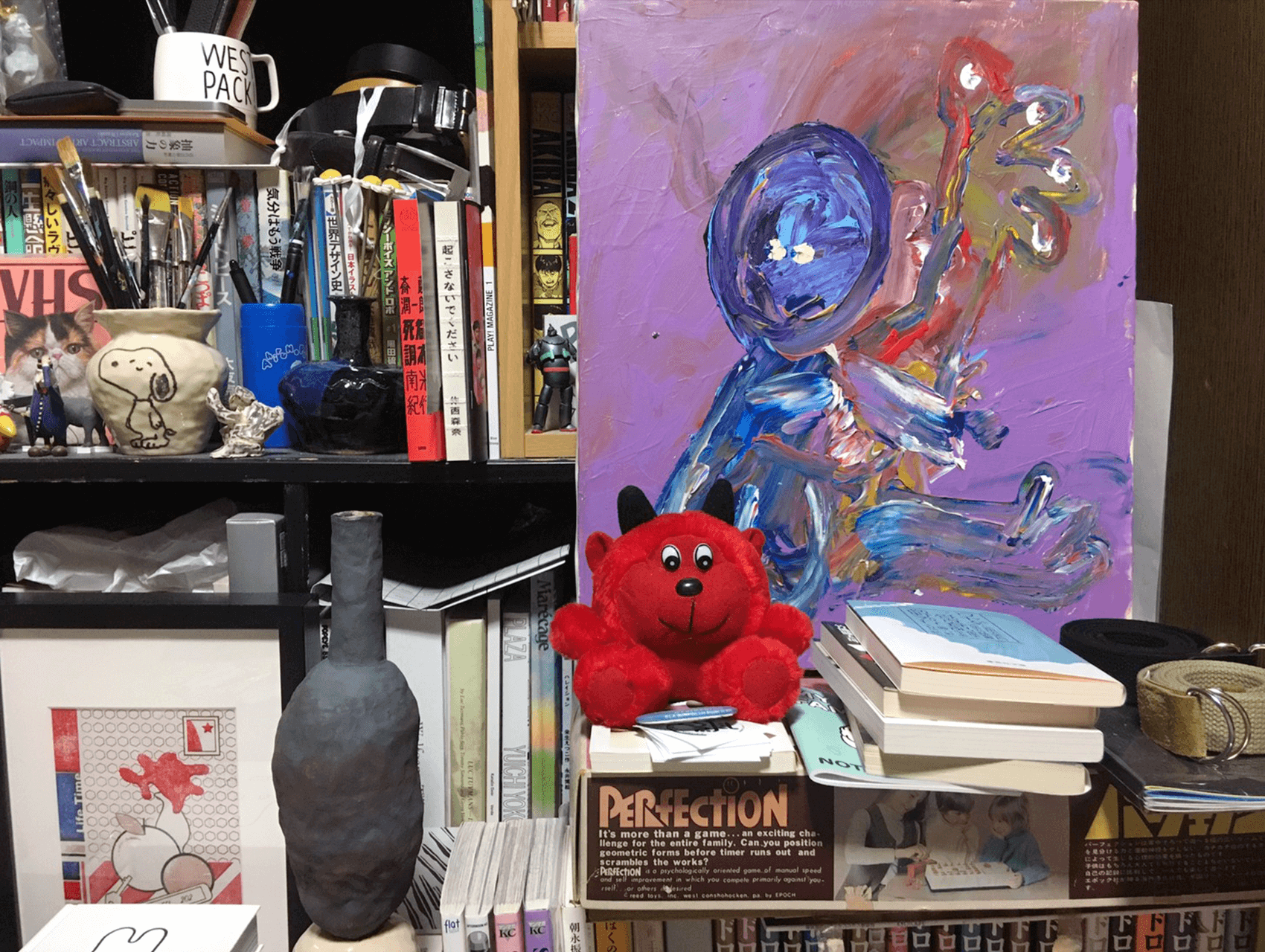 They seem to fit into the living space, and simultaneously independent.
What kind of artwork would you like to own in the future?
There are a number of artists whose works I would love to own someday, such as Munehiro Yoshimura, Miwako Akatsu, Kohei Yoshihara, Sakura Kondo, Ippei Hirasawa, Katsuya Terada, Hiroshi Nagai, Yuichi Yokoyama, to name a few. Also, I don't know if it is possible, but it would be like a dream if I could keep the works of David Hockney, Ellsworth Kelly, Blinky Palermo, Alex Katz and so on close at hand. Not the original piece, but one of the things I would like to have is a series of books by Ed Ruscha. To name a few, I would like paintings by Hitoshi Odajima and the past black series by Joji Nakamura. I don't know if any of his art is for sale, but I also really like manga artist Junichiro Saito's work.
What does "Owned Art (the art you own)" mean to you?
I don't live my life in a special, conscious way, but even though I'm close to them, they suddenly feel alien to me. (They seem to fit into my living space but feel very independent.) I also feel like I'm being influenced by it without even knowing it.
Do you have any advice for people considering buying art?
I think it's important to take the plunge sometimes, as there are a number of pieces that I wish I had bought (as a reminder to myself). I also think it's fun to live with the things you love around you, not just artworks.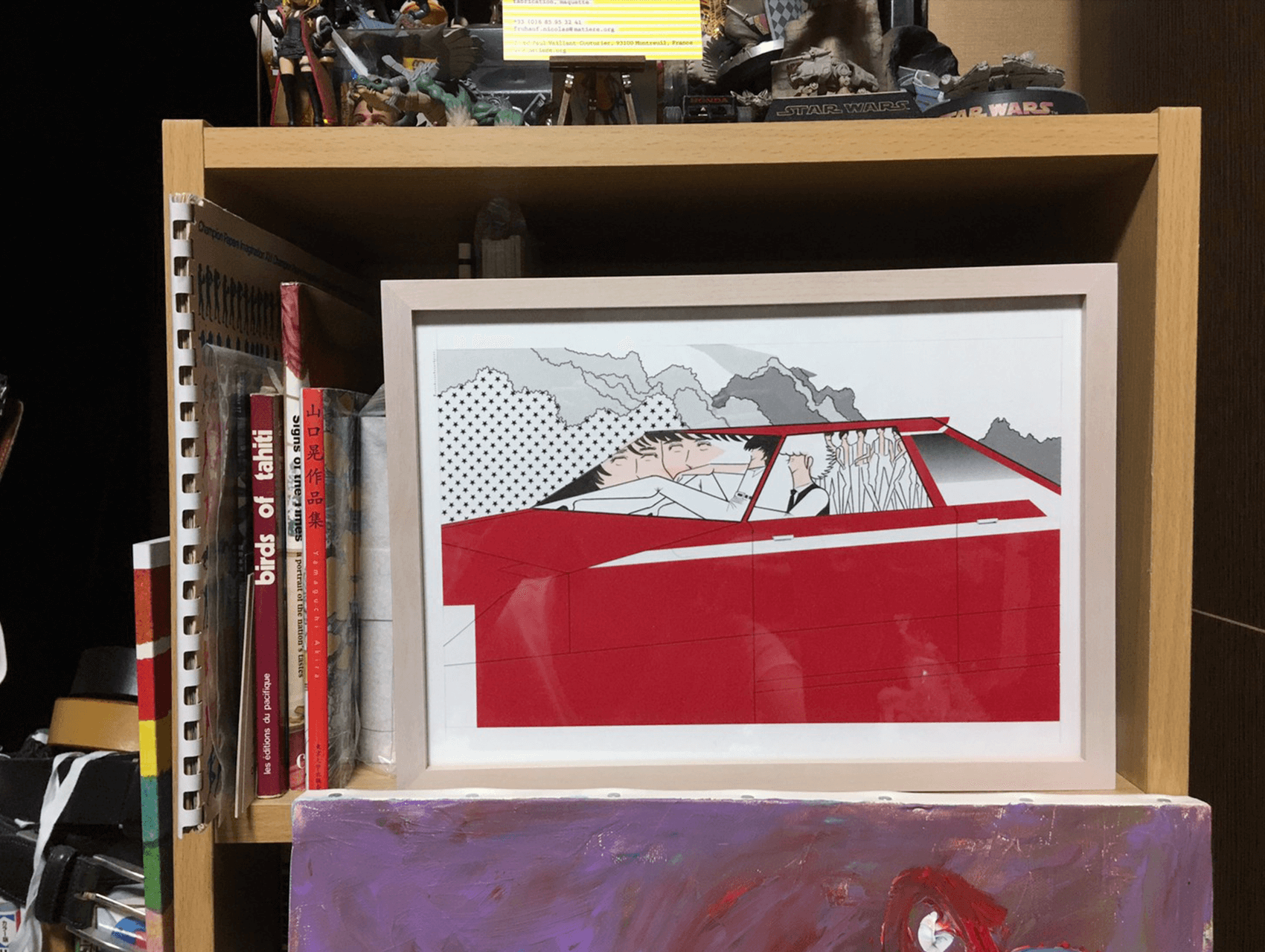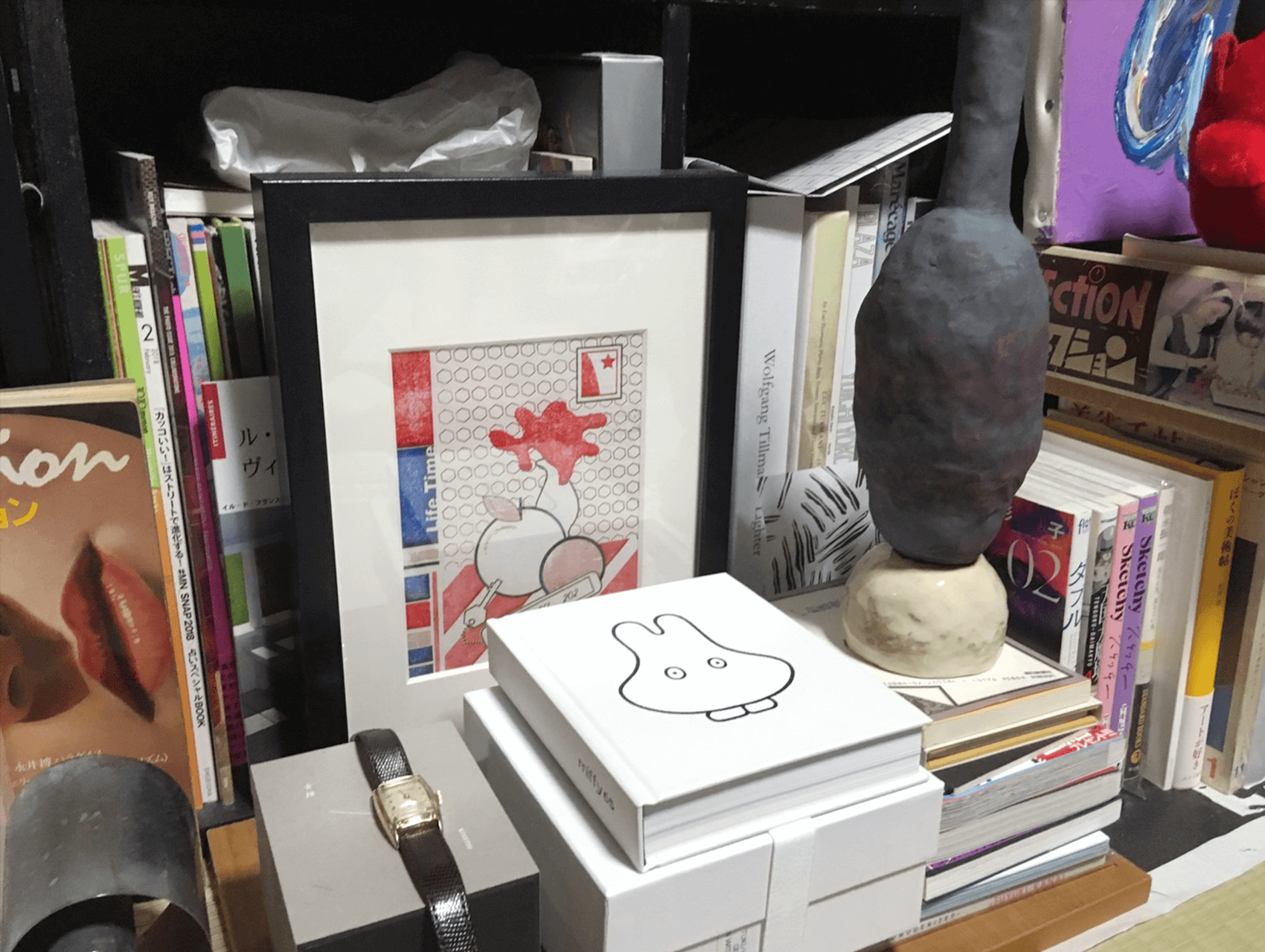 Shingo Minamida(Illustrator・Painter)
Born in 1993 in Osaka and graduated from Kyoto University of Art and Design in 2016. He draws pictures with a focus on form of color, shape balance, and composition. Mainly active in creating illustrations for various media and exhibitions in Japan and abroad.
Twitter:@shingominamida
Instagram:@shingominamida